Located in Benson, Minnesota, Country Inn Benson is within driving distance of many cities in the southwestern Minnesota area, including Morris, Montevideo, Willmar, Spicer, and Appleton. Our staff takes pride in our well-maintained hotel grounds, our friendly and efficient service, and our multiple amenities, including a connected restaurant. Feel free to ask about using our hotel grounds for reunions, weddings and other events.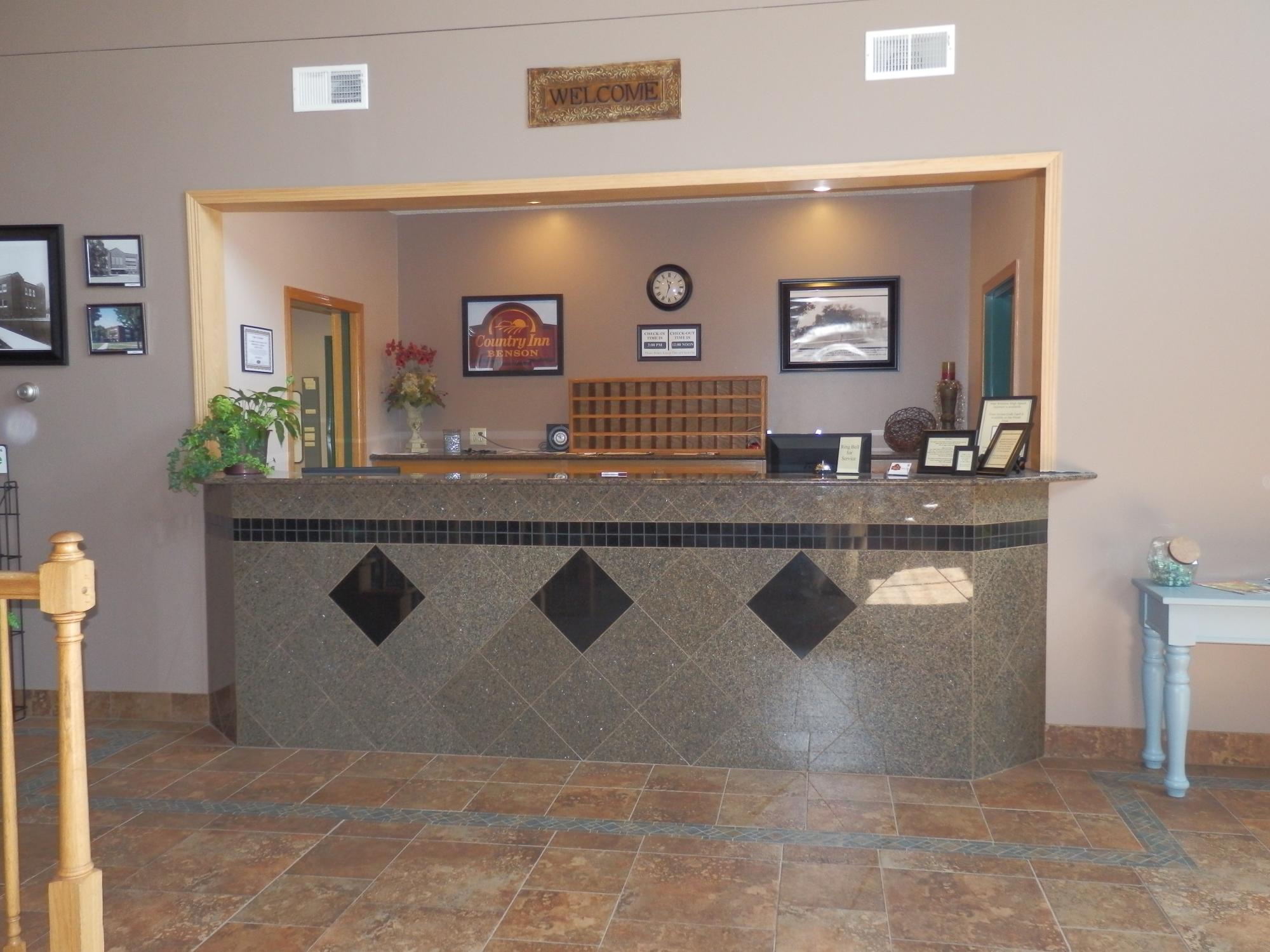 We offer

four

types of rooms to meet your needs. Each room

includes

high speed

internet

access, a small fridge, microwave, expanded basic cable including HBO, and free weekday newspaper. All

of

our rooms are smoke free.

Some of the many

amenities

offered at the Country Inn Benson include free continental breakfast, free wireless high speed internet, a swimming pool, a whirlpool, access to local fitness centers, and an adjacent restaurant and conference center.

Join is for our free continental breakfast.

When

looking for lunch or dinner, there are many local restaurants to choose from including McKinney's on Southside which is connected to Country Inn

Benson.



Benson has many great things to see and do. Whether you are in town for work or play, take time to visit one of the many parks, the swimming

pool,

golf course or movie theater.